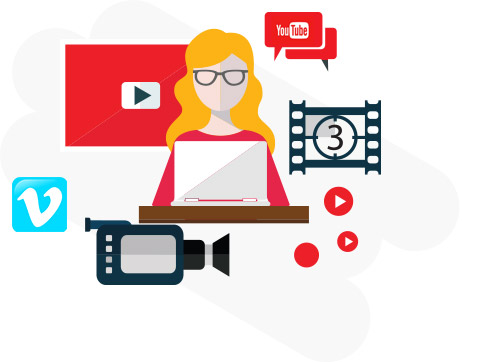 If you have something important to say, a vision to share, a lesson to teach, an exciting product to show or a brand image to build on, video is one of the best mediums to channel your message to the audience that counts.


Product, service and business showcase videos explain what a company does for new customers or visitors, and helps to communicate what makes the client's company or offerings stand out from the crowd. Videos are powerful tools to gain additional traffic to a website and generate awareness, as they can be viewed on a client's website, social media platforms and channels such as YouTube and Vimeo.
---
VIDEO PRODUCTION FOR STARTUPS AND SME's
Startups and small businesses need to produce video content to explain their business or product. We specialize in working with small companies to make it affordable and simple. We make explainer videos, product videos, company introductions, testimonial videos, event videos, animated videos and crowd funding videos for Kickstarter
Pre-Production
We help you plan effectively so you get the perfect video for your needs. From script ideas to storyboards, creative ideas to arranging actors, we plan for every stage of the process.
Filming
We can shoot on location outside, in a studio office or apartment. It all depends what's needed. Your video will be shot in 4K to ensure your video looks awesome!
Editing
The editing process is where we bring your story to life. We add royalty free music, graphics and titles to make your video as creative as possible.